Fit when traveling is exactly about what the name suggests.
The travel blog is dedicated to travelers who wish to stay fit on the road. We will provide simple tips on how to be healthy and beautiful, and maintain a great figure when traveling, including the best meal and drink options in different cities and simple recipes.
You don't have to be an expert, a doctor nor a fitness freak. Just logical and simple tips that are easy to understand and be done. No technical terms, no pharmaceutical advice, just tips from normal people who travel around the world and are trying to keep fit 🙂
This blog is run by Alexandra Kovacova who has taken courses on healthy lifestyle since 2006 and worked as a healthy lifestyle consultant during the University days. Alex is a certified Fitness Health Coach. She is a health freak who does not drink alcohol and never tried smoking nor drugs. Alex has been mostly raw vegan since July 2013 so she will give you some tips on raw diet in this blog, too.
Alex is a permanent traveler without home so she knows exactly how "hard" it is to stay fit when traveling. She also runs travel blogs Crazy Sexy Fun Traveler and We Travel around the World.
Disclaimer: As you know, every human body is a bit different. What may work for me, does not have to work for you. Please remember food allergies you might have and also your own limits .
****************************************************************************************************
Vždy si rozmýšľal, ako si udržujem kondičku a peknú postavu na cestách? Všetky tipy nájdeš v mojom novom ebooku Surová strava a cestovanie.
O čom je ebook Surová strava a cestovanie?
Po niekoľkých rokoch cestovania po svete a kurzov o zdraví a kráse som konečne prišla na to, ako byť čo najľahšie fit nielen pri cestovaní, ale aj doma. V ebooku Surová strava a cestovanie sa s Vami podelím o tie najlepšie zaručené tipy, moje osobné rady, priblížim 18 dôvodov prečo konzumovať surovú stravu a ako byť fit fyzicky, mentálne, ale aj spirituálne.
Na 118-tich stranách ebooku popisujem nielen zlepšenie môjho zdravia a kondície, ale takisto ako surová strava ovplyvnila životy ďalších 24 Slovákov a Čechov, ďalej ktoré potraviny konzumovať a čomu sa naopak vyhnúť. Raw reštaurácie a kurzy na Slovensku a v Čechách, kde môžete vyskúšať a aj sa sami naučiť pripravovať surové jedlá, sú tiež predmetom ebooku.
Navyše, 36 slávnych zahraničných cestovateľov a blogerov nám v ebooku tiež prezradí ich tajné tipy na to, ako sa sami udržujú fit na cestách po svete.
Na záver ebooku pripájam jednoduchý zdravý jedálniček s fotkami jedál na celý týždeň – až 5 rôznych jedál denne po dobu 7 dní. Ako sami vidíte, ebook Surová strava a cestovanie je venovaný všetkým, ktorí chcú konečne začať šťastnejší život v plnom zdraví a kondícii bez veľkej námahy, či už doma alebo pri cestovaní.
Nájdi všetky tipy na to ako byť fit nielen pri cestovaní v mojom novom ebooku kliknutím na zelený odkaz: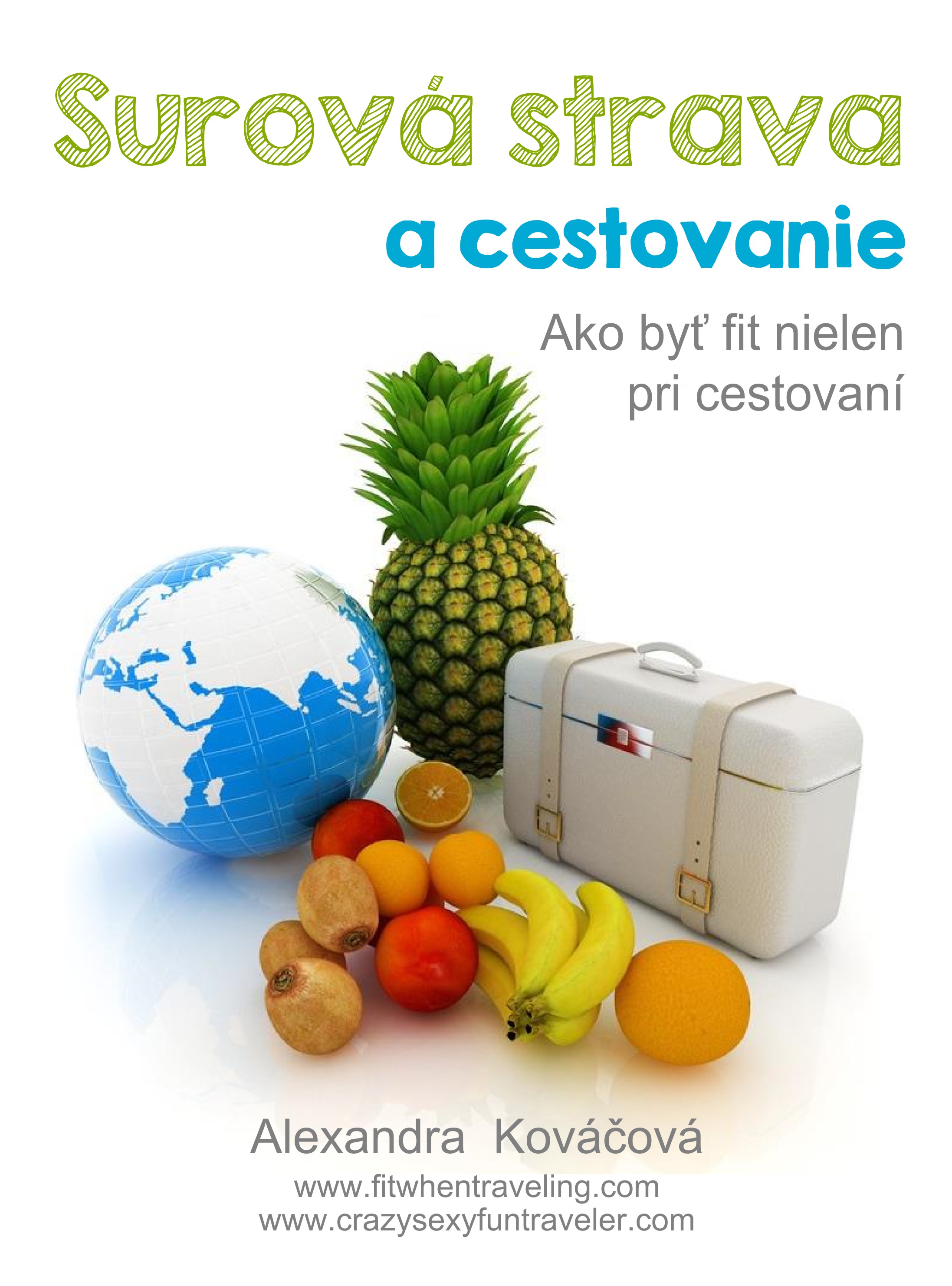 Surová strava a cestovanie
About This Book
119 strán ako byť fit nielen pri cestovaní.