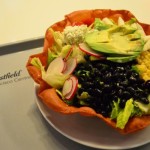 San Francisco is a paradise city for many. You might know already that for me it's the second favorite city in the world after Barcelona and I fell in love with San Francisco for many different reasons. And it's also great to stay fit when traveling.
The best 5 ways of being fit in San Francisco are:
1. walking the hills – avoid public transportation as much as you can and just walk. All the hills will be tough at first but it will make you stronger. I spent 10 days in San Fran and the first 2 days I was literally dying each time I had to go up a hill but then it turned quickly and it became part of my daily routine.
2. fresh juices – if you are in the city center, visit Westfield, the only shopping mall in the heart of San Francisco. On the first floor there is Jamba juice where you can get fresh juices, smoothies and even some salads, fresh breakfast items and other meals. No corn syrup, 0g trans fat and no preservatives. I recommend getting something without dairy and not baked, and ask them to add vitamins/protein etc. I was there a few times during my stay to get juices for both snacks or dinner. The many restaurants on the ground floor of Westfield also offer fresh salads.
3. fresh fruit and vegetables – there's a little grocery store at every corner in the San Francisco city center which I truly loved so you have no excuses to just stop by and get an apple, a carrot or a pack of berries. China Town is also a good neighborhood for shopping fresh or Ferry Building for organic fruit and veggies.
4. jogging/cycling/skating/walking – so many people do these activities along the piers. I know sometimes the wind or the fog are not very pleasant in SF but on a nice sunny day it is fun!
5. a salad in any restaurant – there's many restaurants in San Francisco, such as The Plant Cafe Organic restaurant where you can get raw vegetable salads. Easy, fresh and healthy!
If you are looking for other things to do in San Francisco, check it out here.