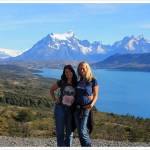 The GlobetrotterGirls are Dani and Jess, a German-American couple who set off to travel in 2010 and never looked back. The Girls run 
GlobetrotterGirls.com
, a travel website sharing everything from inspiring travel stories to the hard-earned information and experience to help independent travelers plan and make the most of their own authentic adventures. They also host the Break Free podcast, are the authors of The Ultimate Guide to Housesitting and have just launched their GlobetrotterGirls Getaways, hosting small groups of like-minded independent travelers to explore destinations around the world, together.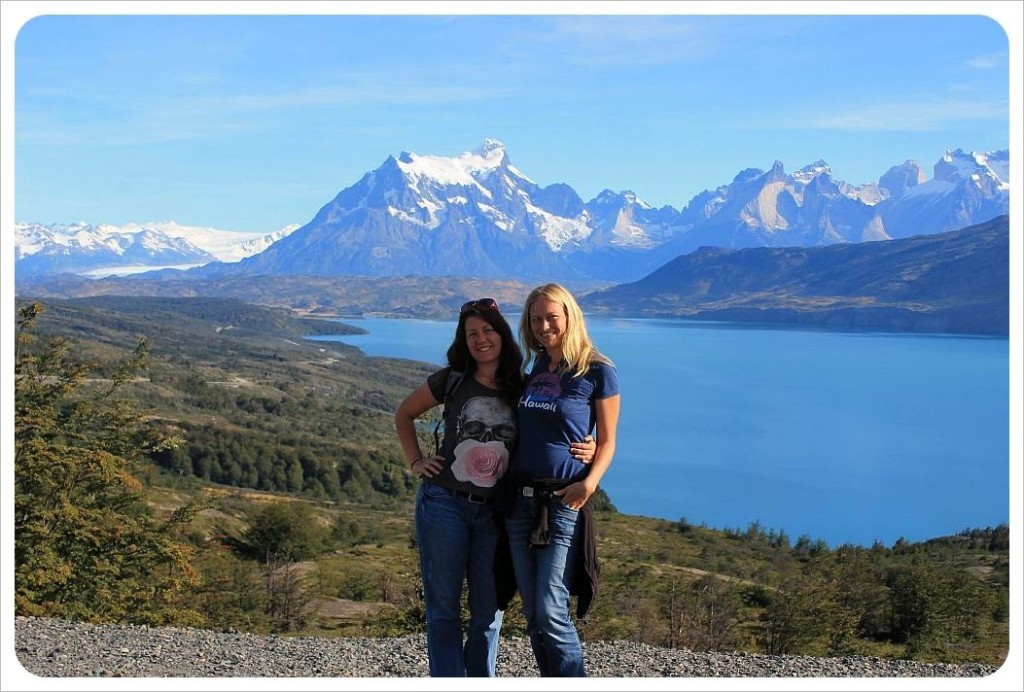 1. Honestly, do you find it hard to stay fit when traveling? If so, what is the biggest challenge for you?
Staying fit while traveling is definitely a challenge for us both. There are a few factors that play into the difficulty. First and foremost, fitness relies on at least some sort of a routine. When moving on each few days or even weeks, we need to locate ways and places to work out, healthy food/restaurants, etc. Also, because each hotel/hostel has a different vibe, sometimes getting enough sleep can be difficult as well. The hardest part is eating right, and this is usually because a. we want to try all the local foods – many of which tend to be some sort of fried dough and b. if we are traveling through places where drinking the water is not advisable, eating salads or fresh fruits and vegetables in general means risking getting bouts of traveler's belly 🙂
2. What do you think about vegetarian/vegan/raw food diets? Do you follow any of them?
We are both vegetarians – I have been since birth and Dani since she was 12 years old. Neither of us could imagine ourselves eating meat, despite how much easier this would be on the road. We don't follow a vegan or raw diet, and I can imagine this would make travel all the more difficult. I am sensitive to gluten and avoiding bread and pasta is already a big enough challenge!
3. What sports do you practice on the road?
This depends where we are traveling and what is available to us. Dani is a runner, so whenever we are somewhere where she feels comfortable, she throws her shoes on and takes off for an hour or so. But in small colonial towns with cobblestone roads, for example, running can be more difficult. I practice yoga wherever I am, and always have my mat with me. When we are somewhere with park space or doing a housesit where there is plenty of room indoors, we do Insanity whenever possible.
4. Do you think mental or spiritual side is also important when staying fit? Is meditation close to you?
This is a realization I've only had recently, but I think that the mental aspect of fitness is equally as important as the physical. Traveling has really lightened both our moods and our outlook on life, and that has helped tremendously in terms of our mental health – we have an appreciation for our lives now that went totally overlooked when focused on the day to day slog of our previous jobs, no matter how long we used to spend in the gym. When every day is something new and an adventure, it makes us feel like we are really living. Neither of us meditate – unless you count sitting still for 20 hours on bus rides!
5. Your top 3 tips for other travelers to stay fit when traveling?
1. Find a form of exercise you can do that you really enjoy – that doesn't take up much space – you can't carry much more equipment with you than shoes and a yoga mat, for example.
2. In terms of eating – do the best you can do. You can't always eat right, plus where is the fun in that? You need to try the local foods and every once in a while pizza and other comfort food is necessary for the soul. But on a daily basis, make 80% of your food choices as healthy as possible, and leave the other 20% for the fun stuff.
3. Drink water. Lots of it. Between walking miles around a city, hiking or other outdoor adventures and of course the drinking that goes along with socializing and meeting people, making sure to drink enough water is really a key factor in maintaining health and wellness. To reduce plastic bottle waste, you can pickup a steripen which rids any local water of bacteria etc.